Music sounds better with you
CastRooms
Uplifting online parties that build deeper connections between people.
We bring the energy of the club to the internet.
Unique online dancefloor
Video dancefloor
See people reacting live as you drop tunes! Dial into the energy of the crowd as you build your set. Nothing else online feels like DJing at a CastRooms party.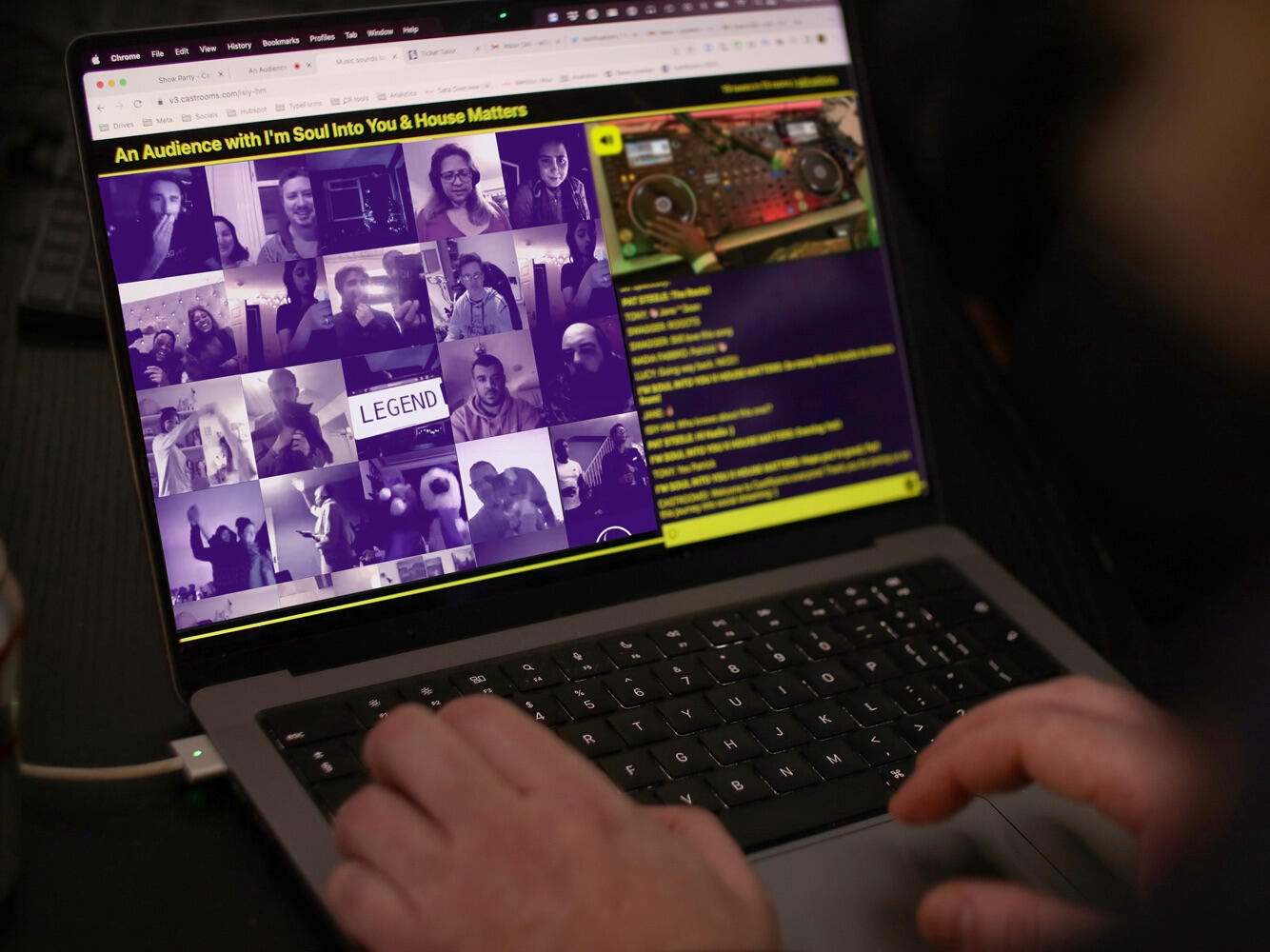 Exceptional party experience
The best online parties
We're designed for togetherness. People vibe off each other. Groups of mates dance and chat. Even if they're spread across the globe.
Rock solid audio for DJs
Unstoppable sound
No copyright takedowns because we pay rights-holders for all the music you play. Plus your set is streamed at 320kbps sound quality.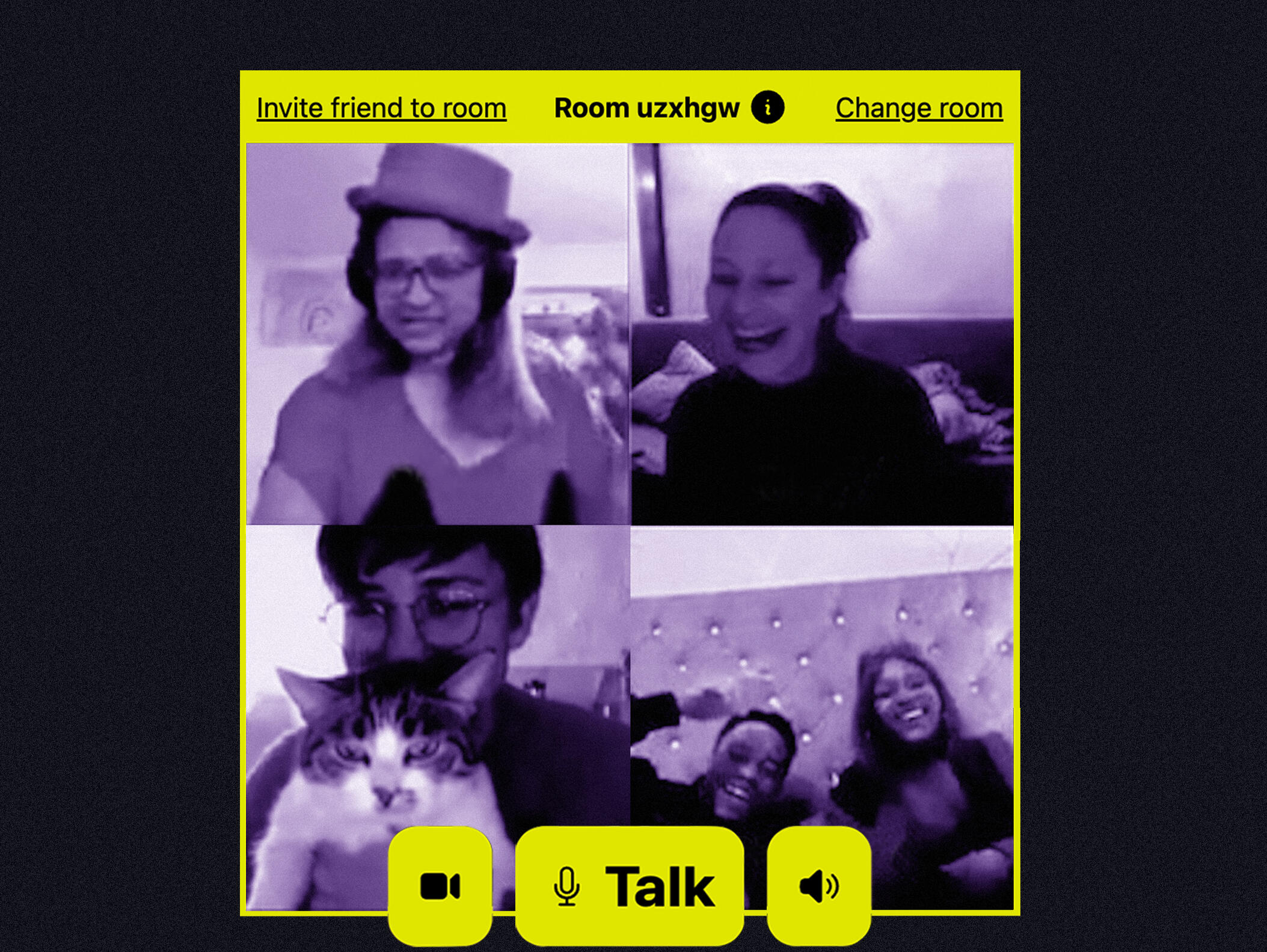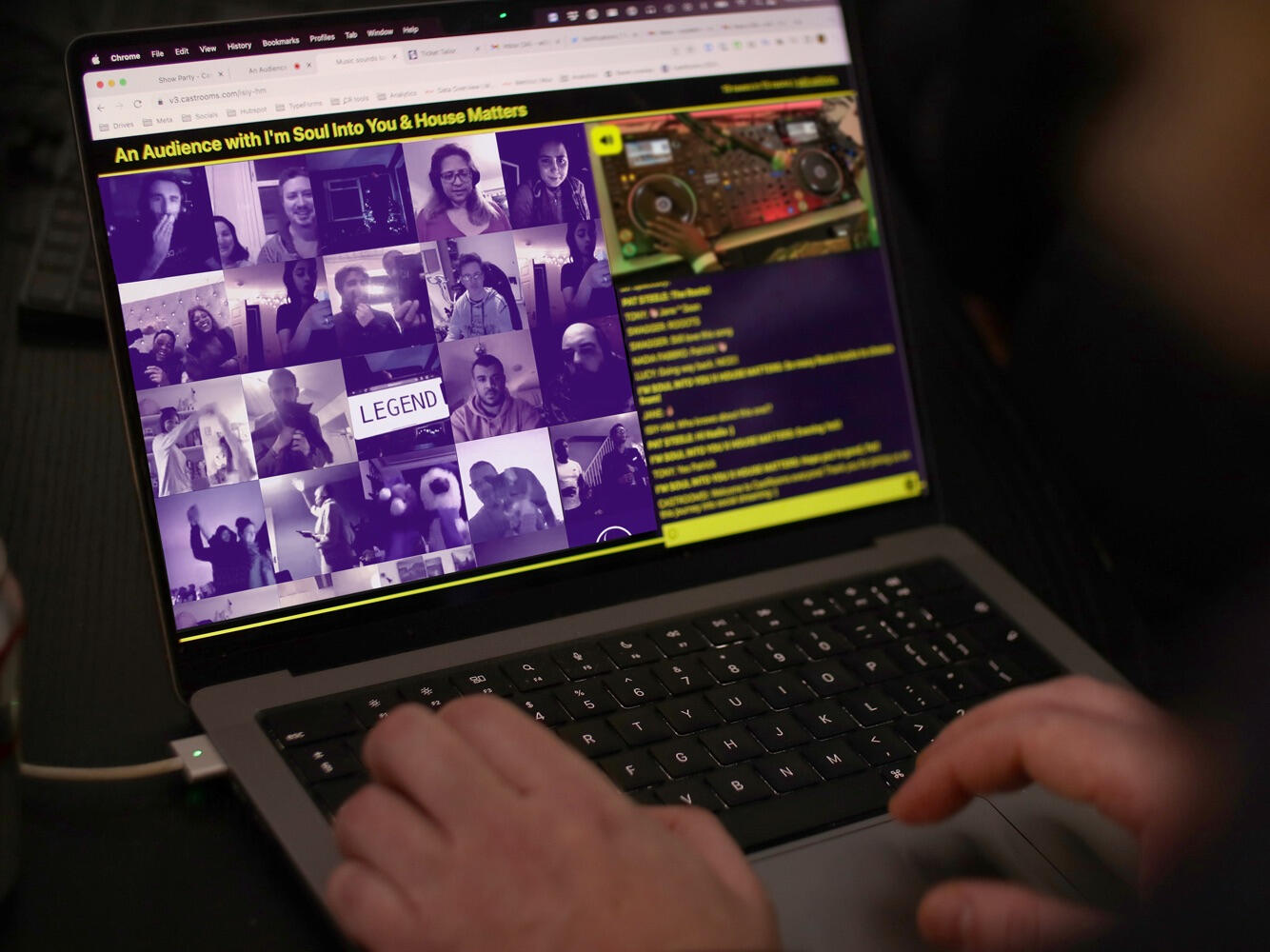 Monetisation for DJs
Worldwide ticket sales
Sell tickets and take tips. Perfect for catapulting your album launch from a local venue to reach your fans on every continent.
Automatic tracklisting
We automatically detect track IDs to display in realtime at the party - and people can download the playlist after the party.
Afterparty analytics
We record your set and show you where the crowd energy peaked and dipped based on your tracks and mixes.
Become a CastRooms DJ
Join us!
You're a DJ. You want to use CastRooms. Help us develop the next generation of online parties!
If you're not a DJ but you love dance music then sign up to get exclusive party invites.
Music sounds better with you
Thanks!
You are signed up as a CastRooms DJ. We'll be be in touch about next steps :)
Order complete
Thanks!
Your order confirmation and tickets have been sent to your email address.
Please note - you'll get a second email with your Room Ticket Link to join the actual party.
Privacy policy
CastRooms needs to gather and use certain information about individuals.These can include customers, suppliers, business contacts, employees and other people the organisation has a relationship with or may need to contact.This policy describes how this personal data must be collected, handled and stored to meet the company's data protection standards – and to comply with the law.Download CastRooms privacy policy (PDF)