Social streaming for music lovers
CastRooms
It's 2023. Why are music shows on the internet still such lonely places?CastRooms is social streaming for music lovers. Powered by people. With the energy, togetherness and joy that comes from faces, bodies and smiles.
Feel the energy of the crowd
This is social streaming. Everyone has their camera on. We know it sounds weird, but trust us, it's magical. You'll lose yourself in the experience.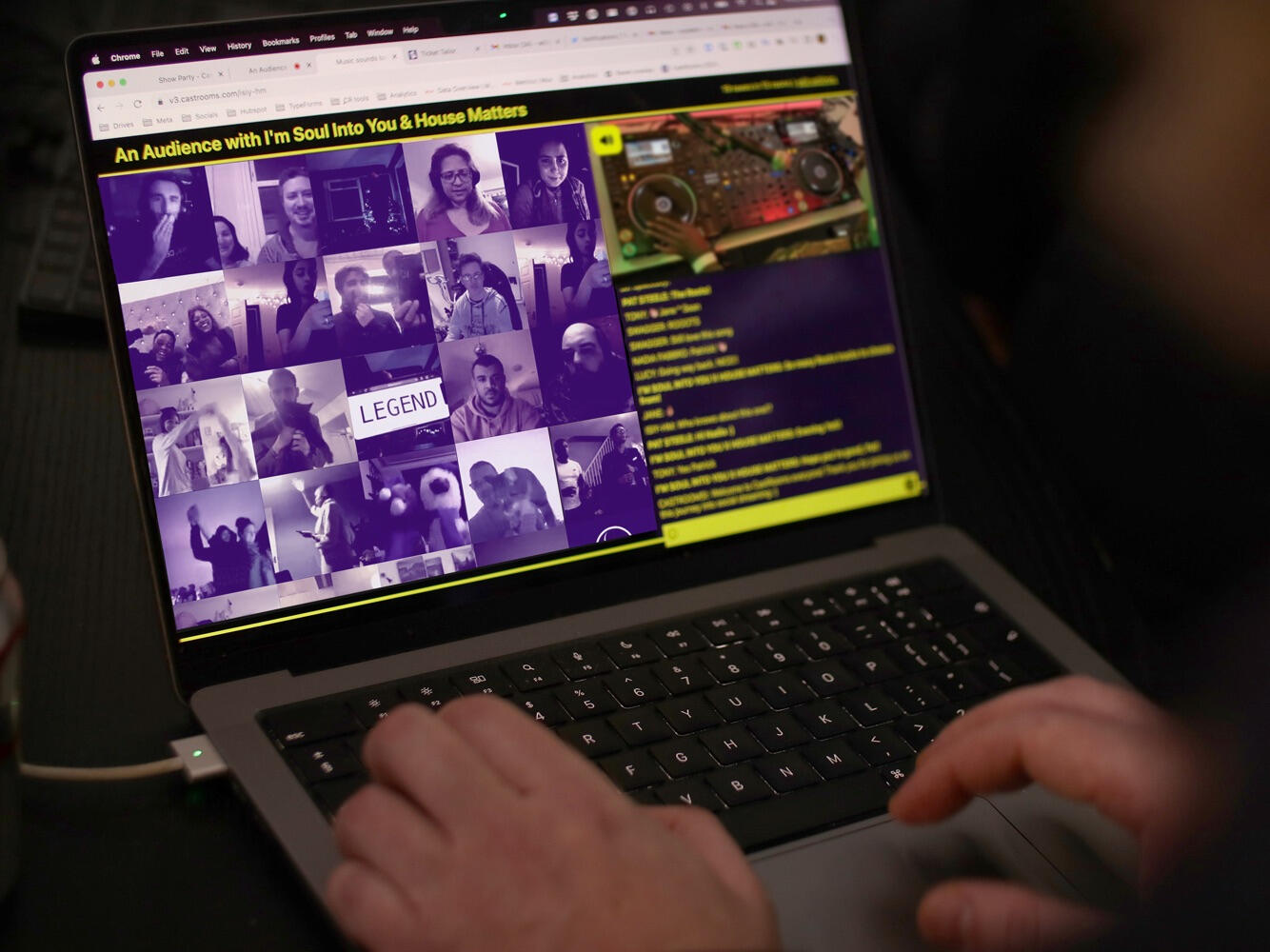 Get intimate with the artist
This is social streaming. The artist sees you - just like you see them. They respond to your energy. You'll feel a deeper connection than a traditional livestream.
Party with your friends
This is social streaming. Bring your mates! Chat with them. Dance with them. Get dressed up with them. Have a proper laugh with the people you proper love.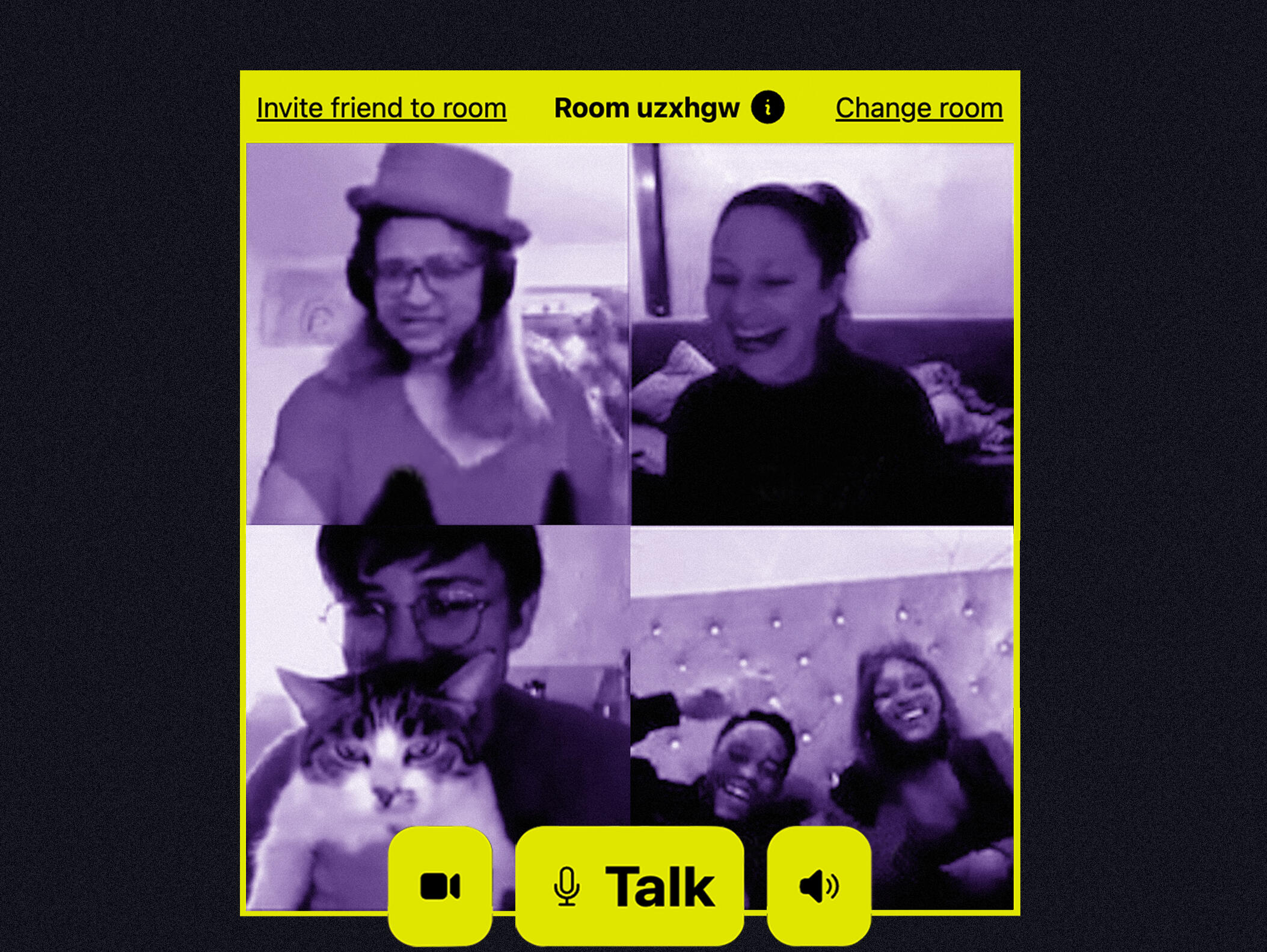 Rock solid audio
Designed for music not gaming. Amazing sound for all genres.
Super easy to use
Available in your web browser. No software or app to install.
No music blackouts
We pay royalties to artists. No more copyright takedowns.
CastRooms is perfect for...
Friends in different places
Your dancing crew don't live down the road. Get together even if you live in different cities or countries.
Pre-drinks and after-parties
Perfect for putting on the big TV before you head to the club. Even better at 4am when you get back.
People that don't do venues
Venues don't work for us all. Now you can go to exciting shows without putting yourself through any drama.
People who can't have a night out
Maybe you're too busy. Maybe money's tight. Maybe your kids need you there at night. We've got you.
Social streaming for music lovers
Are you in?
Sign up to the CastRooms gueslist and we'll invite you to our live shows!
Or if you're a musician, DJ, promoter or record label then why not sign up to play a live show on CastRooms?
Social streaming for music lovers
Thanks!
You're on the CastRooms guestlist. We'll let you know about live shows :)
Order complete
Thanks!
Your order confirmation and tickets have been sent to your email address.
Please note - you'll get a second email with your Room Ticket Link to join the actual party.
Privacy policy
CastRooms needs to gather and use certain information about individuals.These can include customers, suppliers, business contacts, employees and other people the organisation has a relationship with or may need to contact.This policy describes how this personal data must be collected, handled and stored to meet the company's data protection standards – and to comply with the law.Download CastRooms privacy policy (PDF)